how to start and finish a session:
To start a parking session, press the «Pay». The «Pay» button is displayed in the bottom menu when you are in an area where parking is paid.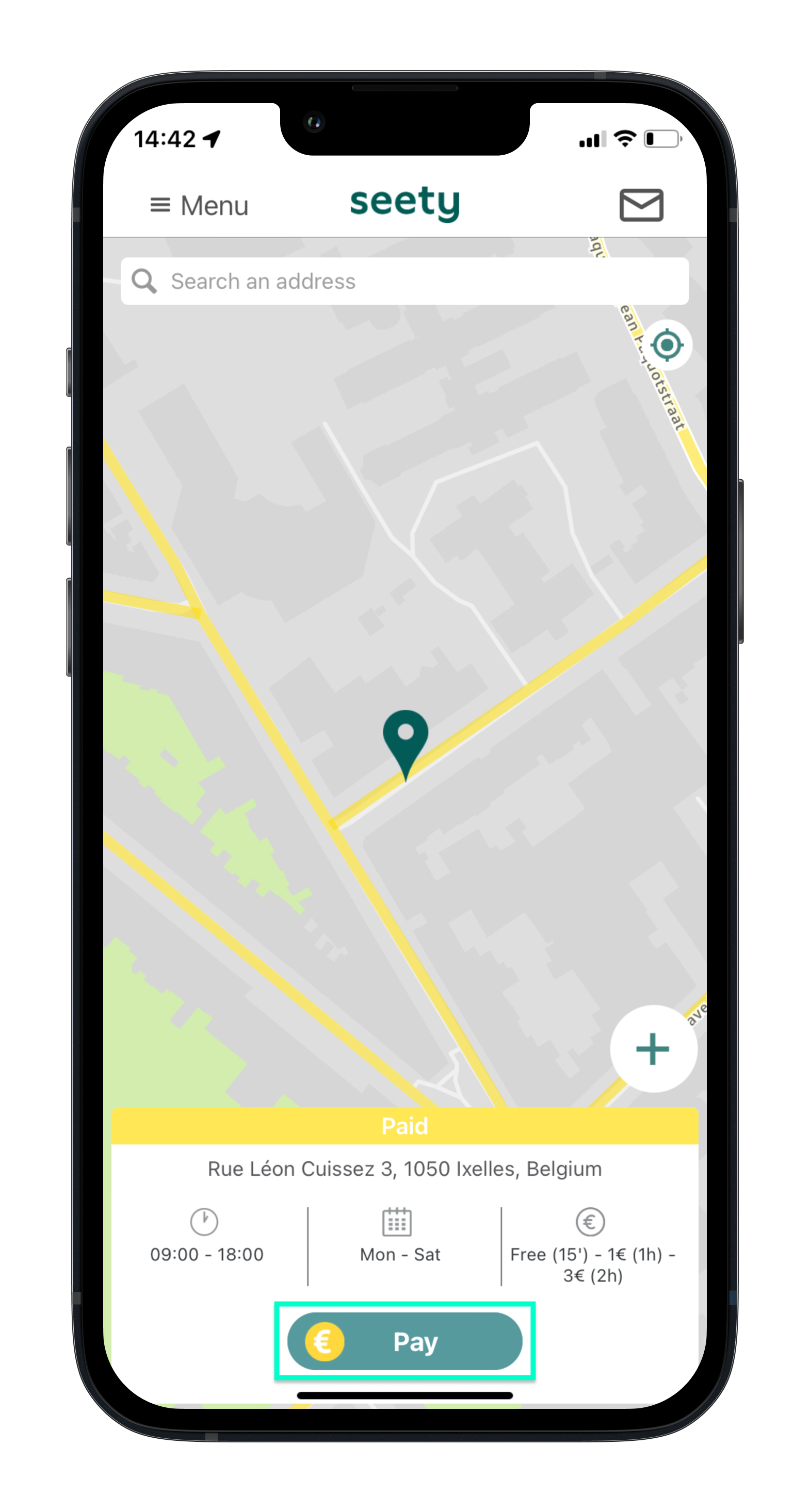 Check that the information (parking address, license plate and payment method) is correct. Choose the options for stopping the parking session and the notifications that best suit you.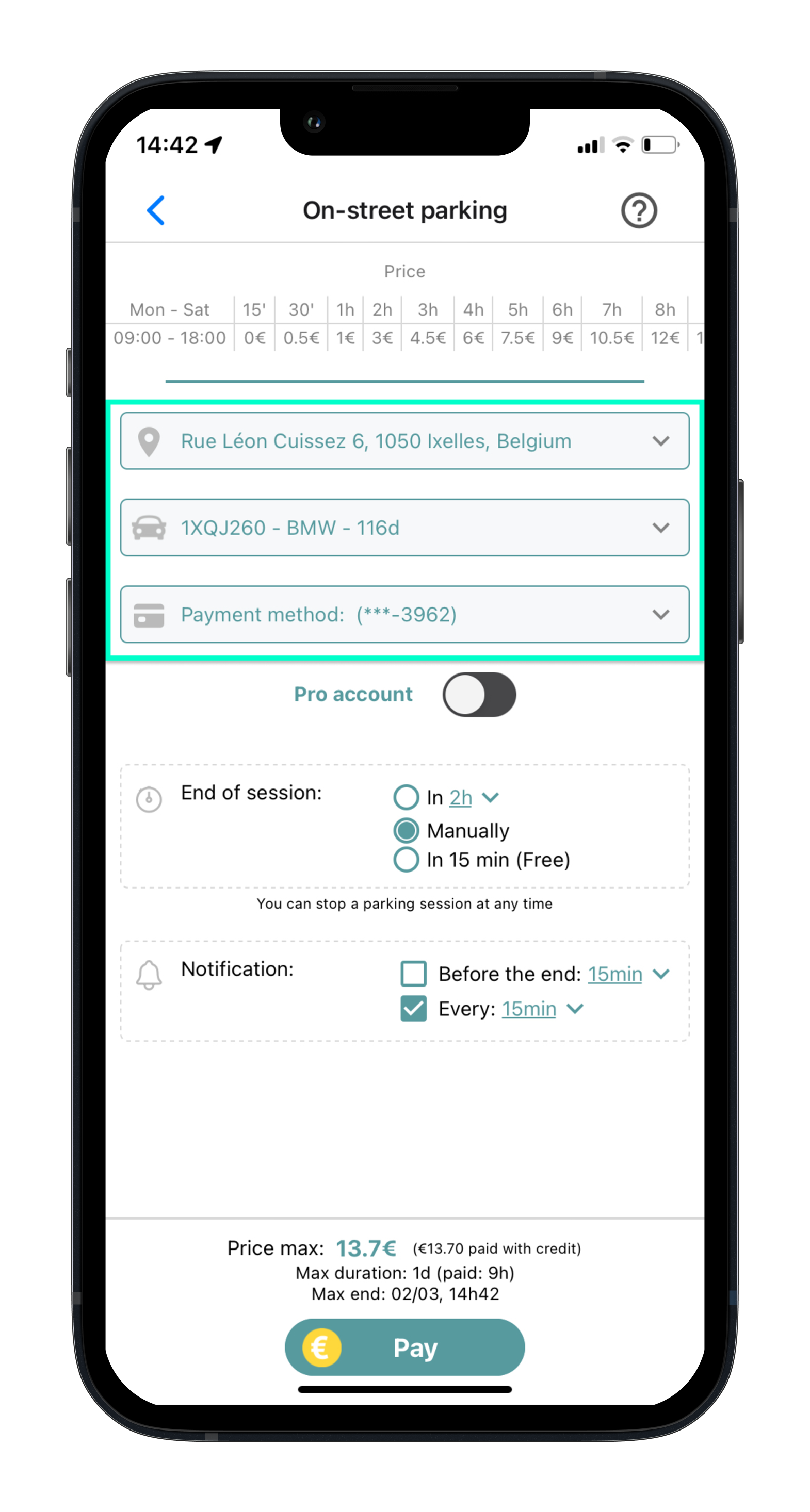 Choose one of the options: you can set an automatic end of session after a certain time you choose or stop the session manually.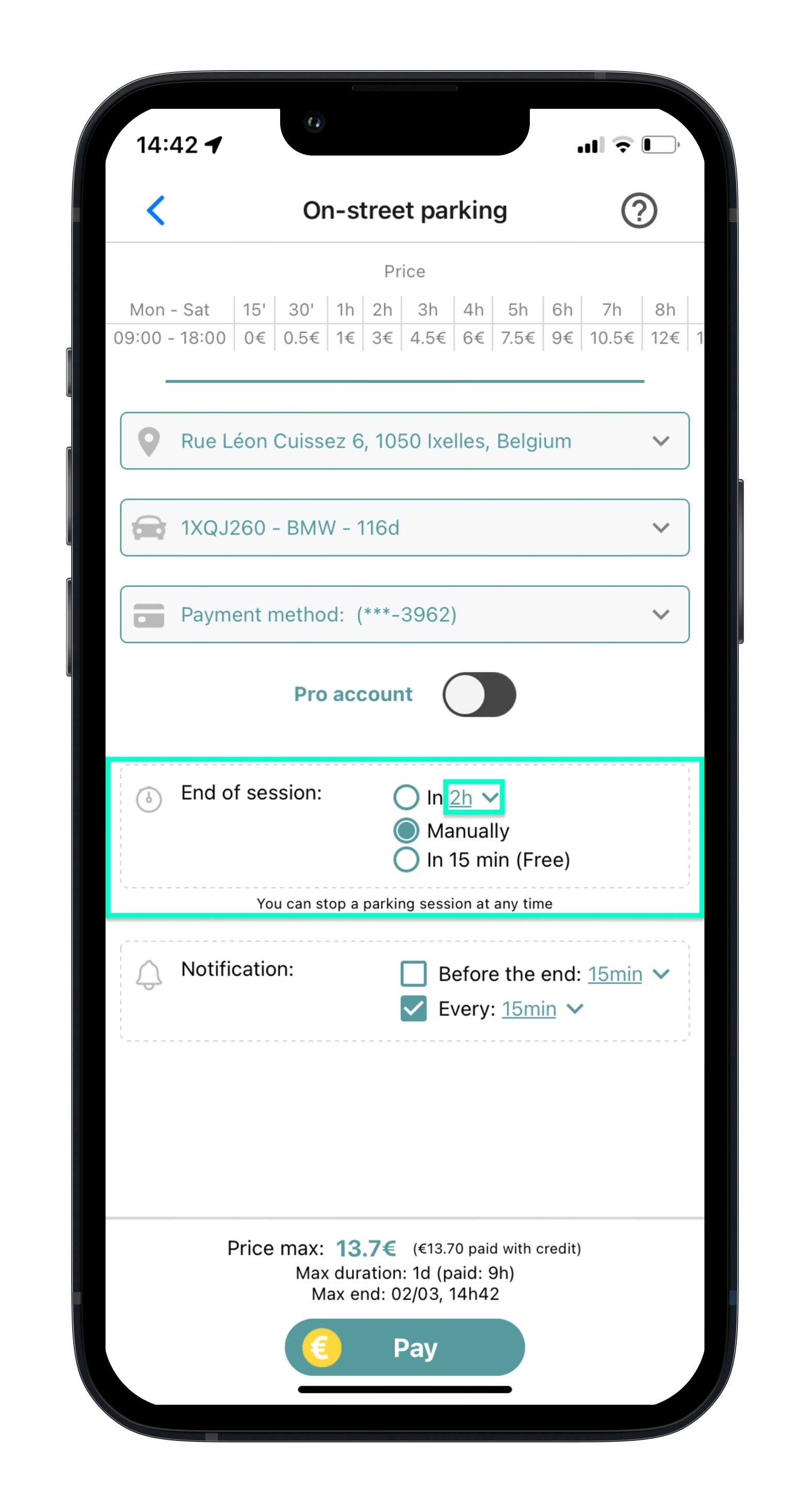 Enable notifications, these will notify you before the end of your session or every X amount of time.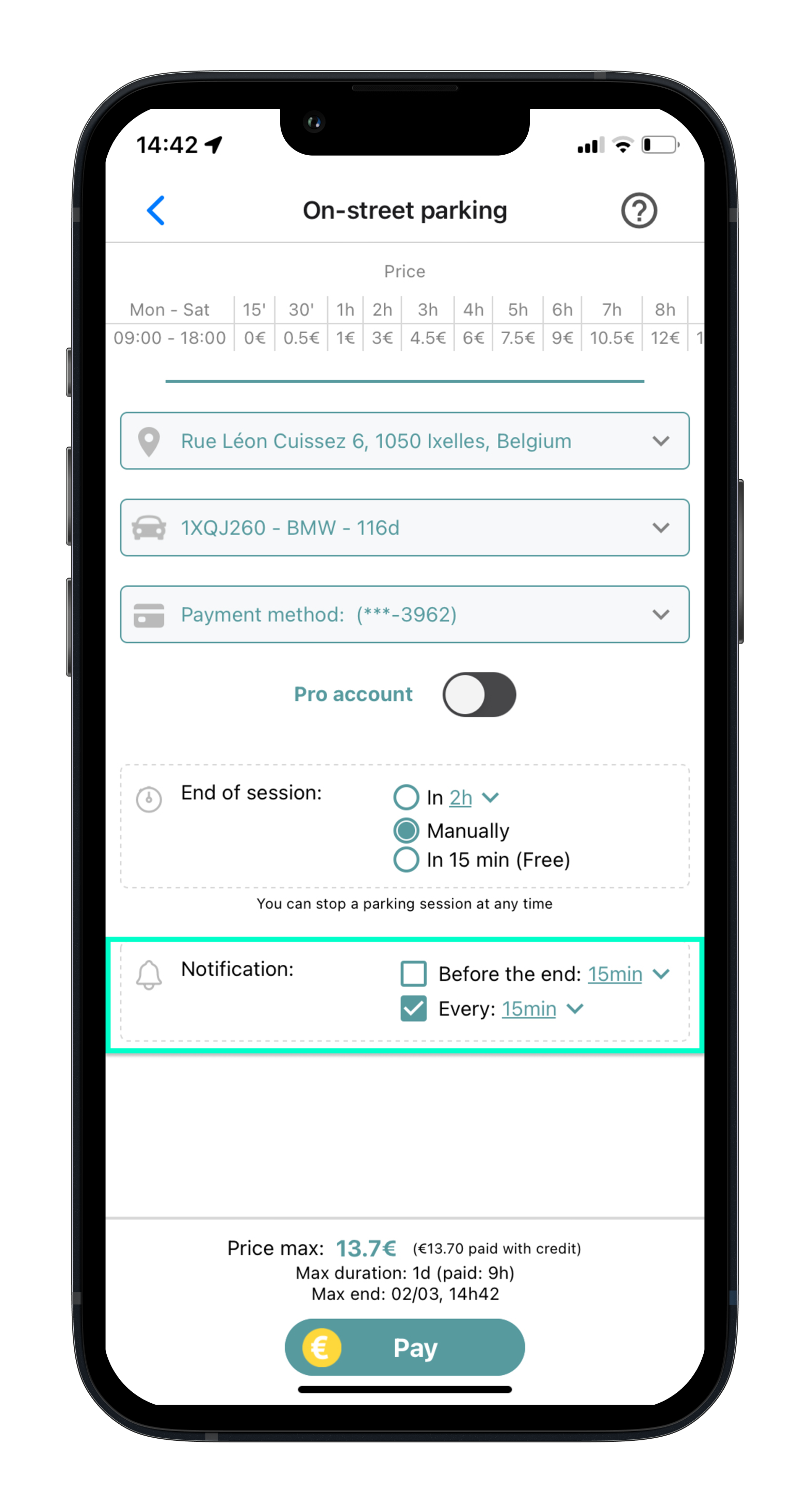 Press the "Pay" button to start your session.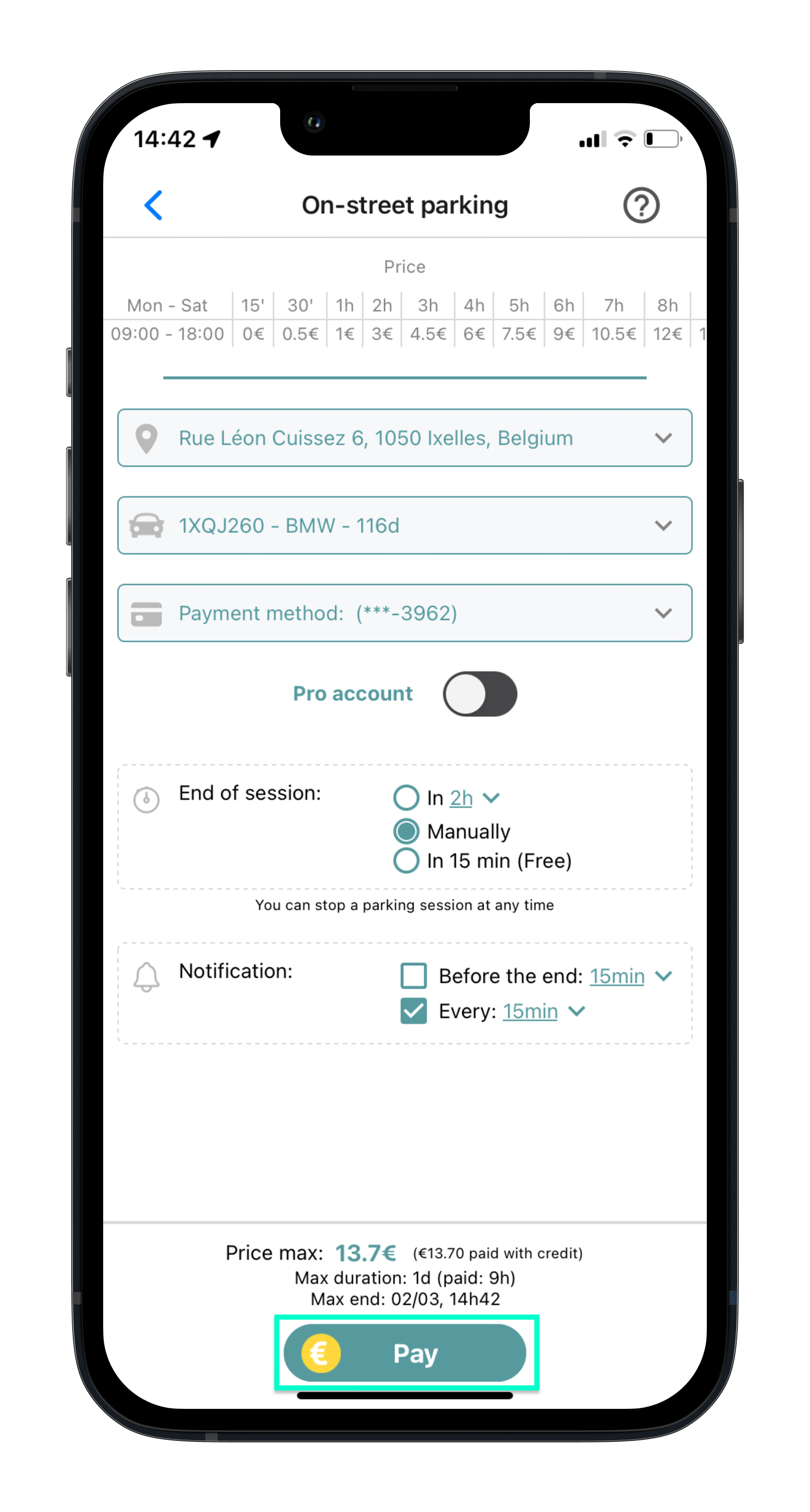 To stop your session manually, press the "Parking Remaining: x min" button. This button appears in the bottom menu and replaces the "Pay" button when you have an active session.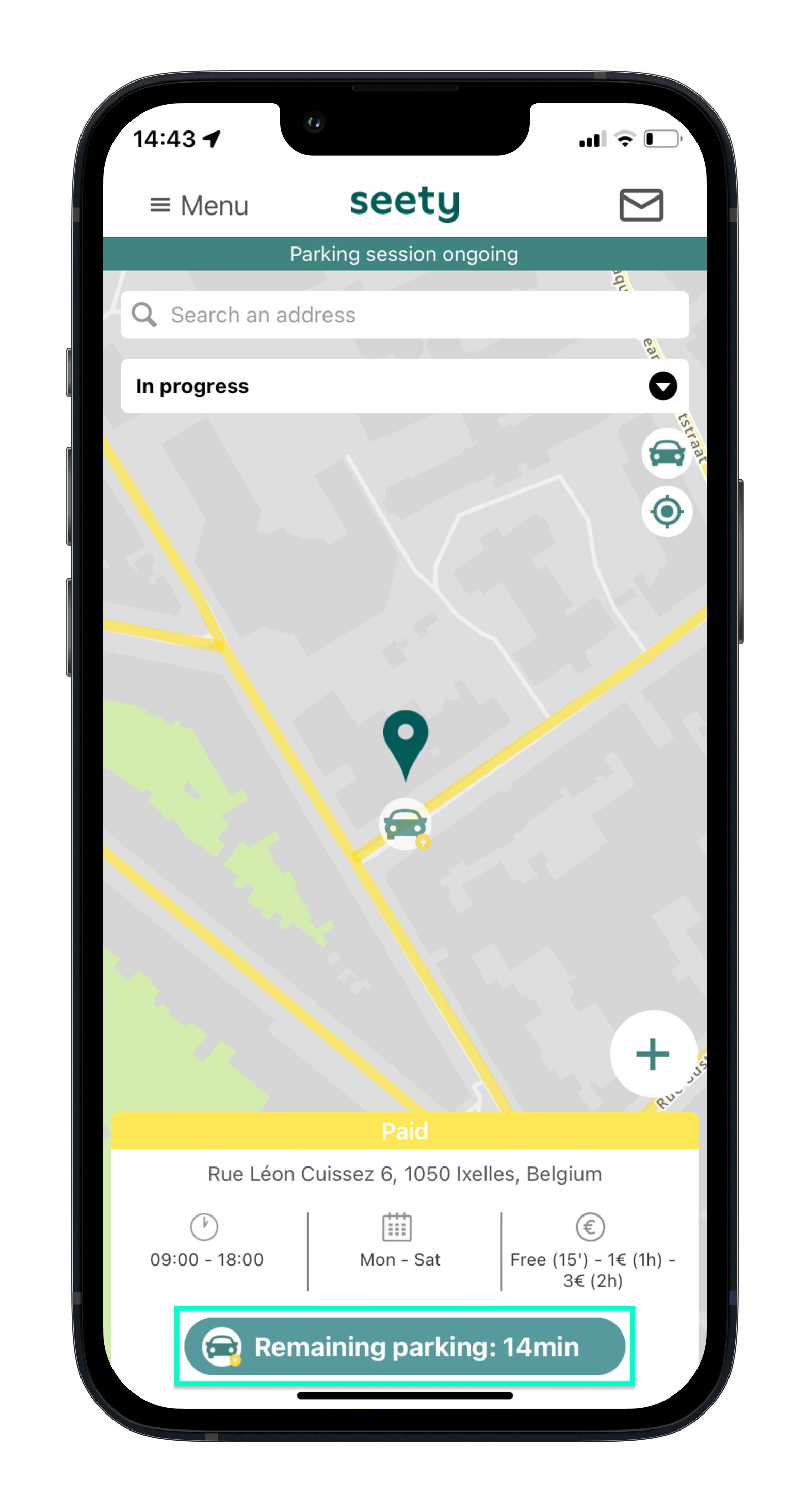 Then press the "Stop Session" button.